General Info
NZ terbahagi kepada 2 bahagian : North Island dan South Island.
Malaysian Citizen tak perlu apply Visa tapi perlu ada return tiket
Lists negara yang tak perlu Visa check sini
Cara apply Visa sila rujuk di sini
Tidak perlu International drving licence. Lesen memandu Malaysiapun boleh guna beb..
NZ ni negara 4 musim…so pandai2lah timing lawatan anda
Spring – Sept, Oct, Nov
Summer – Dec, Jan, Feb
Autumn – March, April, May
Winter – June, July, Aug
Tips-tips berguna untuk para pelancong ke New Zealand nanti. Harap dapat faham & digest dengan teliti dan sempurna.

1. Declare semua barang makanan atau ubat-ubatan yang dibawa masuk ke NZ. Tak kiralah walau barang tu kecik sekalipun. Just declare. Harus diingatkan segala makanan tenusu adalah DILARANG untuk dibawa masuk. Sila buat list barang-barang yang anda bawa. Jikalau anda disabitkan kesalahan akibat tidak declare, melayang NZD400 DENDA!
2. Untuk milo 3-in-1 atau sachet minuman sewaktu dengannya adalah dilarang kerana disyaki mengandungi bahan tenusu. TETAPI, semuanya bergantu kepada budi bicara imigresen. Kalo lepas, alhamdulillah…kalo tidak, padan muka! hehehehehe
3. Makanan seperti ikan bilis buatan sendiri atau serunding dll. Kalo diikutkan tak lepas, TETAPI, sumenye ikut nasib. Make sure declare dulu. Kalo lepas, alhamdullilah…kalo tidak, anda memang bernasib malang! Hahaha.
4. Untuk pilihan tempat penginapan yang murah ada banyak disediakan di NZ. Hanya perlu GOOGLE sahaja. Ada macam-macam jenis dari kabin, motel, hostels dan lain-lain. Paling popular ialah TOP 10 HOLIDAY PARK NEW ZEALAND. Sila GOOGLE. Jangan malas!
5. Makanan halal adalah susah di NZ. That's why ramai yang masak ketika melancong ke sana. Jangan risau, kat Pak 'n' Save ada jual ayam halal yakni jenama Brinks & Turks. Tapi kalo ragu2, sila bertanya ok! (Nanti I tepek alamat Pak n Save tu)
6. Sila isi minyak penuh ketika sampai di bandar-bandar besar seperti Dunedin, Christchurch dan Akaroa sebab murah. Semakin hulu kawasan tu, semakin mahal harga petrol.
7. Kalo ada student card, sila bawak ye. Maybe berguna untuk dapatkan diskaun.
8. Kalo nak beli coklat seperti Whittakers ataupun Cadbury, sila beli di Pak 'n' Save sebab lagi murah dari Cadbury World, Dunedin. Kalo bernasib baik, ada hari di Pak 'n' Save akan promo giler2 utk coklat Whittakers.
9. Untuk beli souvenirs seperti t-shirts, fridge magnets, keychains dan lain-lain sila beli di DF SOUVENIRS di Queenstown. Terletak di dalam kawasan Queenstown Mall. Sila ingat, DF Souvenirs Christchurch telah ditutup akibat gempa bumi. Kedai yang lain pn ada yang murah, tapi kena pandai cari. The best is DF Souvenirs. Macam-macam ada!!!
10. Beras boleh dibeli dimana-mana. Tak perlu angkut beras dari Malaysia. Kat Pak 'n' Save ada siap dijual yang paket2 kecil seperti 1kg, 2kg dan lain2. Harga 1kg ialah NZD1.50+ bergantung kepada jenama dan kualiti.
11. Kalo nak guna simkad sana, sila cuba jenama 2Degree. Boleh guna data and call ke Malaysia
12. WIFI FREE adalah mustahil di NZ sebab kena bayar. Average ialah NZD5 utk 1 jam. WIFI Free hanya di McDonalds.
13. Ketika dalam perjalanan, sila gunakan I-site yang terdapat di merata tempat untuk merancang perjalanan anda. Ianya berfungsi sebagai tour guide. Mereka akan membantu anda sepenuh hati. Mereka jugak boleh tolong book accom utk anda.
14. untuk dapatkan diskaun untuk aktiviti ataupun penginapan, hendaklah rajin-rajinkan diri untuk masuk ke websites berikut:
www.grabone.co.nz
www.bookme.co.nz
www.yazoom.co.nz
www.GrouponNZ.co.nz
www.treatme.co.nz
Alamat Pak 'n' Save di New Zealand (Kedai macam tesco, giant)

1. Moorhouse PAK'nSAVE (Hours: 7:00am – 11pm, 7 days a week Address: 297 Moorhouse Ave, Christchurch, NZ
2. NorthlandsPAK'nSAVE (Hours: 7:00am – 11pm, 7 days a week) Address:Northlands Shopping Centre, Main North Road, Christchurch
3. RiccartonPAK'nSAVE (Hours: 7:00am – 11pm, 7 days a week) Address:Westfield Riccarton, Riccarton Road, Christchurch
4. HornbyPAK'nSAVE (Hours: 7:00am – 11pm, 7 days a week) Address: The Hub, Hornby, Main South Road, Christchurch
5. TimaruPAK'nSAVE (Hours: 7am – 9pm, 7 days a week) Address:Evans Street, Timaru
6. DunedinPAK'nSAVE (Hours: 7am – 10pm, 7 days a week Address: 86 Hillside Road, Dunedin
7. InvercargillPAK'nSAVE (Hours: 8am – 9pm, 7 days a week) Address: 95 Tay Street, Invercargill
8. PAKn SAVE near Queenstown, New Zealand (NO PAK 'N' SAVE IN QUEENSTOWN, ONLY NEW WORLD NewWorld Supermarket Cromwell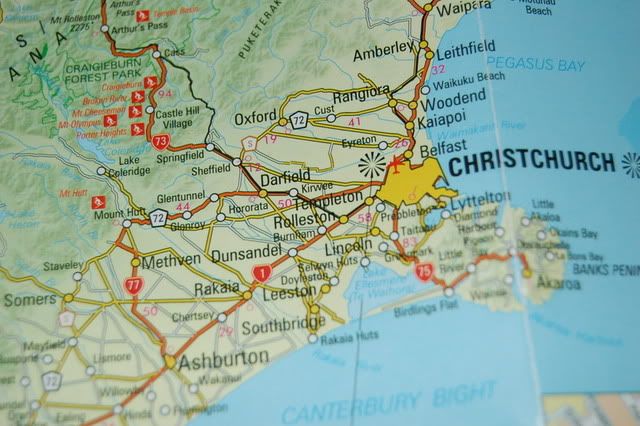 (CHC-Mt Hutt-Ashburton-CHC). Kalau jln merah tu, highway. Jln kuning tu jln biasa (lagi lawa scenery dia)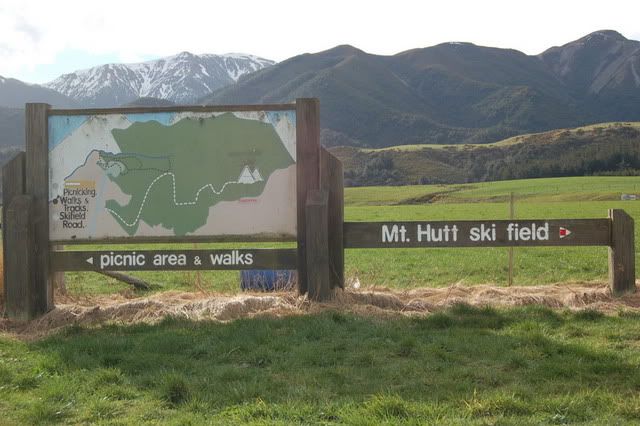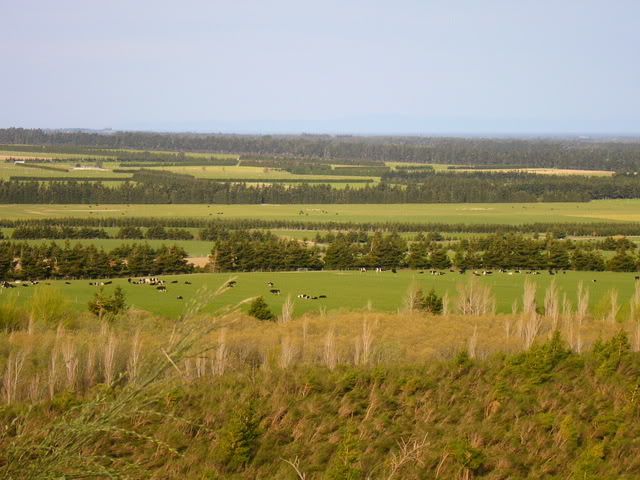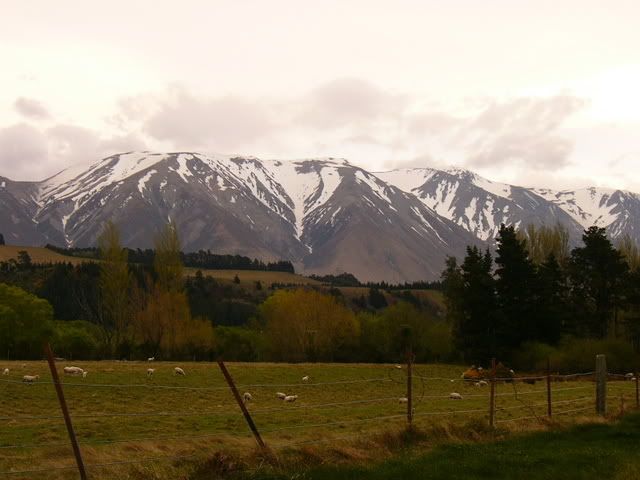 Which part of NZ do u want to visit? Kalau nk pegi time summer make sure u dh buat semua booking awal2 sbb nnt susah u nk dptkan accomodation, transportation… flight ticket kalu book last minute time summer, mmg expensive.. i suggest u kalu nk pegi time summer mmg best… kalu u nk dtg time spring u pegi christchurch… lawa especially kat hagley park ngan avon river yg jernih tu… u boleh punting kat situ… christchurch is more like an english town/ city
Kalau fall best pegi area arrowtown, really nice… warna keemasan… kalu summer aku rasa semua tempat ok… tp kalau ko suka adventure byk benda yg ko bole buat kat queenstown… aku dh buat bungy jumping kat kawarau bridge kat queenstown… NZ$180 (dpt t-shirt, gambar dan video tape ko terjun)… dia ada byk package…. aku lg suka south island … tp north pun ok gak… maori byk area north island…
Kalau suka nature, why don u drive to arthurs pass…. during winter the scenery is superb… sepanjang drive rasa mcm dok kat wonderland….
Kt Christchurch senang nk makan halal… KFC yg dekat church corner tu every weekend (sunday kalu tak silap) serve ayam halal), situ ada masjid (kat depan hagley park (tp aku dh lupa west ke east of hagley park)…. tp don wori kat sana byk info counter utk tourist…. every sunday ada sunday market yg jual barang cam car boot sale…
Kalau kat Auckland (North) ~ The best place to stay in Auckland is either bed n breakfast or motor lodge, roughly NZ50 – NZ100 per nite, it depends on the room. In general, motels in NZ provide small kitchen, so u can cook, halal meats are widely available at the dairies, you can check
www.iman.co.nz
on halal food or
www.fianz.co.nz.
NZ has one of the best Doner Kebab I've ever tried. Car rental is affordable and if u r in doubt there are Tourist Information Centre at each town. Hamilton a city located south of Auckland, about 1 hour drive, has the highest Muslim population, they do serve halal KFC and McDonald, u can check with the local Muslim Center as per Fianz or Iman web page. Prepare for the gusty wind and chilly nites.